How to take a beautiful wedding photo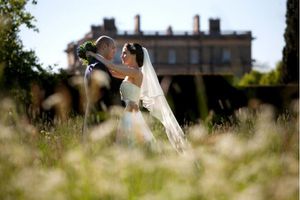 Weddings allow me to create beautiful, spirited and uplifting images, where Light, Emotion and Story all fall into place together. I photograph using natural light wherever possible so there is little or no intrusion from flash, and I do not interrupt your day. It's a wedding not a photo shoot, and I believe the most intimate and enjoyable images are those taken spontaneously and quietly.

I dedicate around ten minutes to family photographs, and these are done with the minimum of fuss. My portraits of Bride and Groom are natural and free flowing, not overly posed or structured. I want you to be yourselves, and enjoy your day!

At weddings I am relaxed, confident and have been told that I am an indispensable calming influence. Dressing like a guest allows me to go for the most part unnoticed, and my pictures are all the more honest and exciting for it.