4 Tips For Arranging Wedding Day Transportation For Guests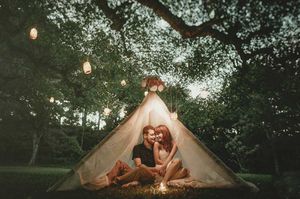 One of the final details you'll find yourself scratching your head over is whether or not you should provide wedding day transportation for your guests. You may have guests traveling from all over to make it to your wedding, some staying at hotels and some staying at home. So when you're starting to look into a strategy for the easiest way to get them to and from your wedding, here are four things to help you plan out your wedding day transportation.
1. Chat With the Hotel
If you're finding that most of your guests are staying at one hotel in particular, you can chat with the hotel to see if they provide any type of transportation for your guests — whether to and from the airport or even if they can provide a service that shuttles guests to and from your wedding. It may be easier and less expensive to coordinate travel through them.
2. Contact a Taxi Company
If your wedding is on the smaller size, you can contact a taxi service and see if you can arrange prepaid rides for guests at a certain time, when the wedding is over. If they don't do prepaid rides, you can give them a heads up that you'll need a certain amount of taxis available at a certain time, so they can get prepared.
3. Let Guests Know Before the Wedding
Whether you are or are not providing transportation for guests to and from your wedding, let your guests know well beforehand so they can plan accordingly. If you aren't providing transportation, your guests can take it upon themselves to carpool or arrange rides. If you are providing transportation, give your guests instructions on what time and where they can locate their rides.
4. Hire Your Own Transportation
If you have a little extra cash in your budget, you can hire a shuttle service or a bus company to provide transportation for your guests to and from your wedding. Pick two or three locations for pick up and drop off and let your guests know where these locations will be ahead of time.