How To Do Your Own Wedding Day Makeup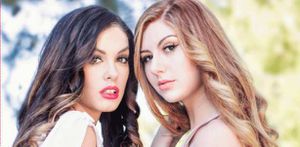 You want a natural look and feel for your wedding day, so it is important that you know the basics should you decide to do your own makeup on your wedding day. We came across this neat video by Allure that provides all the information and tips you will need to give you a flawless look for your wedding.
Aside from your makeup there are other ways you can be more you on your wedding day. Here are some tips of our own we want to share with you:
Your Hair: Choose a style that fits well with your face, if you aren't a person who likes having their hair up, don't do it for the wedding. Also don't go over the top when it comes to your hair if that isn't you either. Work with your stylist or yourself (if you are doing this on your own as well) to get the look you want for your wedding day. We also recommend that if you are going DIY with your hair to check out several how-to videos on YouTube.
Your Dress: Are you someone that prefers simple over extravagant or someone who prefers sleeves over strapless, pick a dress that will not only make you feel comfortable on your wedding day but also fits and looks great for your body type.
Your Shoes: Shoes are very important on the wedding day, you may not see them, but you will definitely feel them. So again, it is important to find a pair that you feel comfortable in not only for the ceremony but for the reception as well. However, if you insist on beauty over comfort, we strongly suggest a pair of flip-flops or slippers during the reception. We recommend our Flower Trimmed Bridesmaid and Bridal Flip Flop for the reception.