What to Ask to Find the Best Wedding Photographer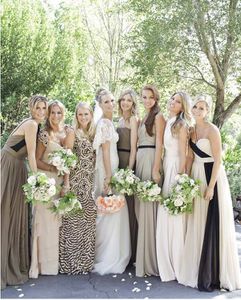 They say a picture is worth a thousand words, so having a thousand photos from your wedding can certainly make the memories last a lifetime. The wedding photography business is a big one. With every wedding in need of a professional to capture its precious moments, there is an endless array of photographers in the field. It's important to hone in on what you really want out of these keepsakes and pick a photographer that can give you just that. Take note of these key questions to ask your camera man or gal before booking their services for the special day.
How long have you been photographing weddings?
Don't feel the need to have a complete interview with your potential photographer, but do get a sense of their experience. Just because a photographer has been capturing weddings for ten years as opposed to one doesn't mean they're necessarily more talented. However it does probably mean that they are very efficient in photographing under pressure, and know how to get the most shots per time alotted.
What's your style?
Your number one to do is to check out a photographer's portfolio in detail before even chatting with them. You'll want to be sure that their artistic style matches the theme of your wedding. For example if you notice their portfolio features a mountain landscapes and bohemian portraits, but your wedding is in a church with classic details, you'll want to pick someone that like to shoot more traditional weddings. When speaking with the photographer for the first time check that your vision and their style align. You can even send over some inspiration photos so that the artist can see what you have in mind!
Ditigal, film, or both?
Most photographers nowadays shoot on a professional digital cameras, however film can present a different stylistic touch. If your planning a vintage inspired celebration, opt for a photographer that's a pro shooting 0n film. Plus, the old school medium lends itself to timeless prints!
How will you coordinate with the videographer?
Sometimes photographers and videographers can come in a package deal if you are working with a well known studio. Make sure the two are well acquainted for the big day so that they can coordinate shots together.
What's included in your package?
When your photographer produces an estimate for their work, be sure to get the full scoop of everything that's included in that. For instance ask specifics such as are prints, albums, or proofs included in that? You'll also want to get a sense of roughly how many photos you should be expecting by the end as well.
Do you have assistants or associates to help you?
Depending on the studio of the photographer, they may have associates under them to help out or even stand in for the wedding. If you're expecting to have the head photographer there on the big day, make it clear that you trust them to be the creative director.
How long after the wedding will I receive photographs?
Most couples want that instant gratification to see and share their wedding photos right away. However, depending on their workload some photographers can take months to deliver the finished products! Manage your expectations by discussing a deadline from the beginning.
Are there copyright restrictions to using your photos?
If you're a social media fiend, then copyrights and watermarks can sometimes get in the way of your Insta wedding. This comes into play when discussing exactly what's included in the package deal. Will you have to pay extra for the copyrights of the photos or are you part owner once they are delivered to you?